We are local!
Russ was born and raised in the Black Hills.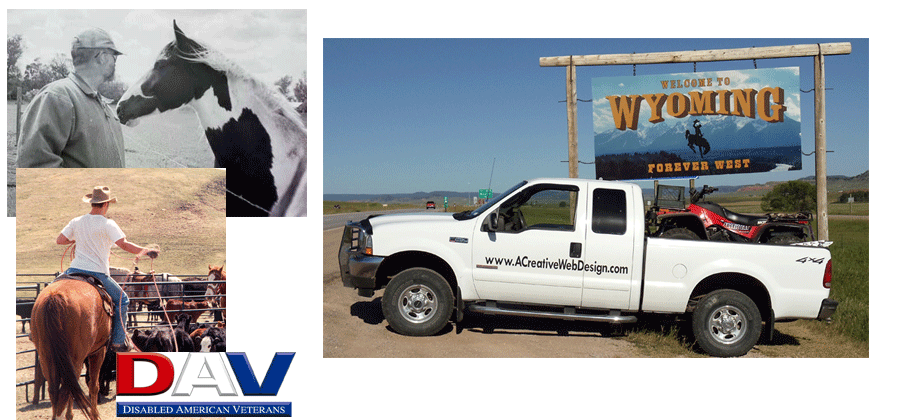 Wyoming Native
Russell Crago was born and raised in the Black Hills. He was career military and has a Bachelors and Masters of Science in Administration, as well as a B.S. in Mass Communication.
---
Small Business Owner
Russ founded A Creative Web Design, LLC in 2008 with the single goal of working with and promoting small businesses in the Black Hills of South Dakota and Wyoming. As a rancher and owner of A Creative Web Design LLC, Russ understands the complexities of business ownership.
---
Responsive
Russ knows how vital it is in today's competitive market to have and maintain a unique, functional, and responsive Web Site. He also understand the need to be responsive and timely with his clients.
---